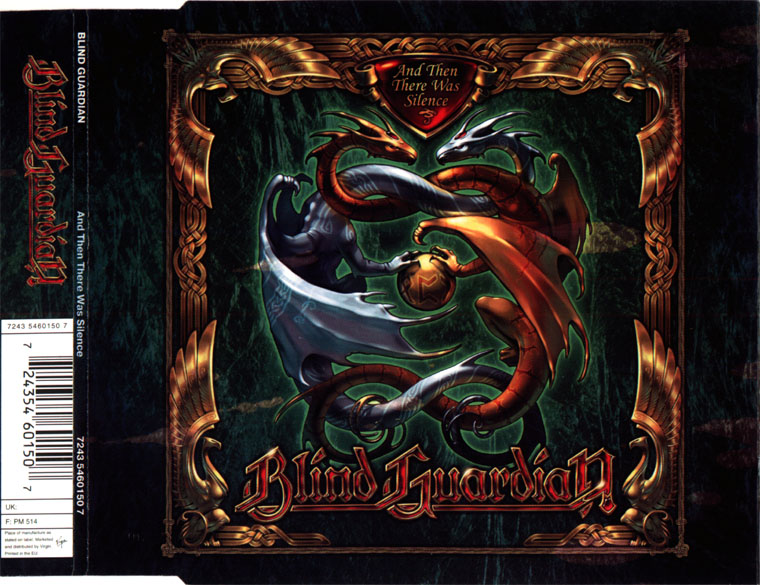 Front cover, 760x585x24b (150 dpi, 143 kb)
Front cover, 3696x2844x24b (600 dpi, 1.8 Mb)
Front back, 760x680x24b (150 dpi, 194 kb)
Front back, 3186x2850x24b (600 dpi, 1.8 Mb)
Booklet inside 1, 760x678x24b (150 dpi, 230 kb)
Booklet inside 1, 2655x2370x24b (600 dpi, 1.7 Mb)
Booklet inside 2, 760x582x24b (150 dpi, 192 kb)
Booklet inside 2, 3100x2375x24b (600 dpi, 1.9 Mb)
CD cover, 760x757x24b (150 dpi, 169 Kb)
CD cover, 1455x1450x24b (600 dpi, 430 Kb)
---
Year of Release: 2001
Serial No.: 724354601507
Produced by: Charlie Bauerfeind
Mixed & engineered by: Charlie Bauerfeind
Assistant engineer: Nordin Hammadi Amrani

Recorded and mixed at Twilight Hall Studios, Grefrath (Germany)

Published by: B.G. publishing

Frontcover by Anry
Artwork design by Nikolay "Dr.Venom" Simkin

(c) & (p) 2001 Virgin Schallplatten GmbH & Co.KG.

American (Century Media) release of the single comes in a full CD jewel case unlike the thinner cases for the European release.
---
Track List
1. And then there was silence (14:07)
2. Harvest of sorrow (3:39)
3. Multimedia track

---
back to albums
---